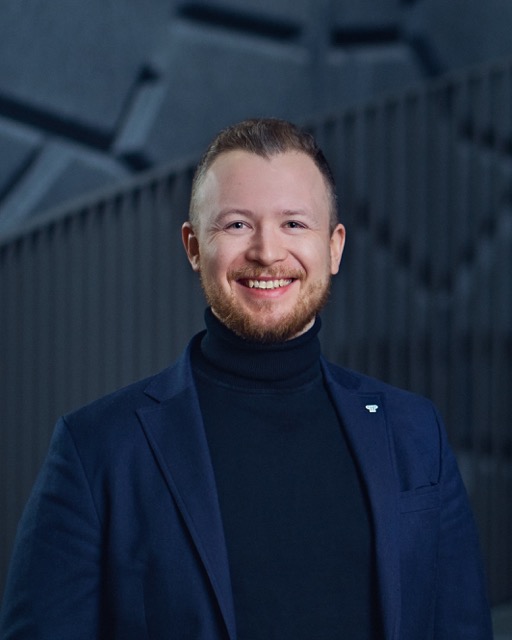 Aleksei Tiulpin, PhD
Post-doctoral fellow
Finnish Center for Artificial Intelligence & Aalto University
Konemiehentie 2
02150 Espoo
Finland
Email: firstname [dot] lastname [at] aalto [dot] fi
LinkedIn
Google Scholar
GitHub
Kaggle
About me
I am post-doctoral fellow at the Finnish Center for Artificial Intelligence and Aalto University working with Prof. Samuel Kaski. I am also a member of the European Lab for Learning and Intelligent Systems (ELLIS). Previously, I was a post-doctoral fellow at KU Leuven, working with Prof. dr. Matthew Blaschko.

I earned my PhD during 2017-2020 (graduated with distinction) at the University of Oulu, Finland. My advisors were Prof. Simo Saarakkala, PhD (primary), Dr. Jérôme Thevenot, PhD, and Prof. Esa Rahtu. After gradiation, received the best doctoral thesis award of the Faculty of Medicine, University of Oulu.

In addition to my academic activities, I am a co-founder and CTO of Ailean Technologies Ltd.


Research interests
I am currently working on principled methods for Bayesian posterior approximation with Deep Neural Nets. I am also intersted in semi-supervised, self-supervised, and active learning. My main application area is medical imaging. Previously, I have published various applied papers on knee osteoarthritis, digital pathology, brain imaging and other fields.

In my research, I investigate how to build medical AI systems that
Use as little labeled data as possible
Predict how uncertain they are in their predictions
Interact with humans and other AI systems
Current PhD students
I am privelleged to supervise the following PhD students at the University of Oulu:
Abu Mohammed Raisuddin, MSc, 2024 (w. prof. Osmo Tervonen),
Huy Hoang Nguyen, MSc, 2023 (w. prof. Simo Saarakkala)
Egor Panfilov, MSc, 2022 (w. prof. Simo Saarakkala and prof. Miika Nieminen)
Santeri Rytky, MSc, 2024, (w. prof. Jaakko Niinimäki and prof. Simo Saarakkala)
Elias Vaattovaara, MD, 2025 (w. docent Mika Nevalainen and prof. Simo Saarakkala)
Publications
I have at total of 19 published / in press international peer-reviewed papers. I also have several patents.

My PhD thesis: Download PDF.
Full list of my papers can be found on
Google Scholar
. The list of selected projects:
---
---
---
---
---
---